From another website I found this story which proves the fact that Brian Omalley is truly a FAGGOT like we been saying all along!
Riley Reynolds of Hussie Models sure loves him some cross-overs. Last August we reported on him trying to pass off OLIVER WILDE as a "new" male talent when in fact he had been an active gay male performer for some time.
Oliver Wilde has performed in gay porn under the name Timothy where he had bareback (no condom) sex with multiple men and even recently shot DURING A MANDATORY HIV MORATORIUM!
Just a few days later it was revealed that Riley was also repping another gay male crossover, JAX SLAYHER and promoting him as a straight male.
Riley Reynolds clearly doesn't give a fuck. It's all about that booking fee to him.
Now Riley Reynolds is promoting Kyle Mason who many know as Lucas Knight, an active gay male performer who has worked in gay porn since 2008 and done numerous bareback gay scenes over the years.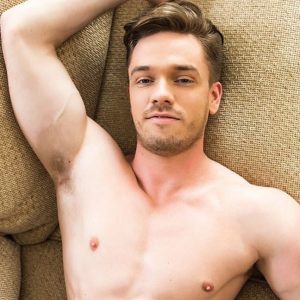 This is a big deal because as we've all learned recently, the gay side of the adult industry does not practice the same testing safety protocols as the mainstream industry does. It's also common for HIV+ performers to have unprotected sex with other gay male performers.
Now is the time to take a stand and put every single performer on the Hussie Models roster on your NO LIST — both male and female. It's not worth your life, to do a scene with anyone from Hussie Models since clearly they don't care about your health or well being.